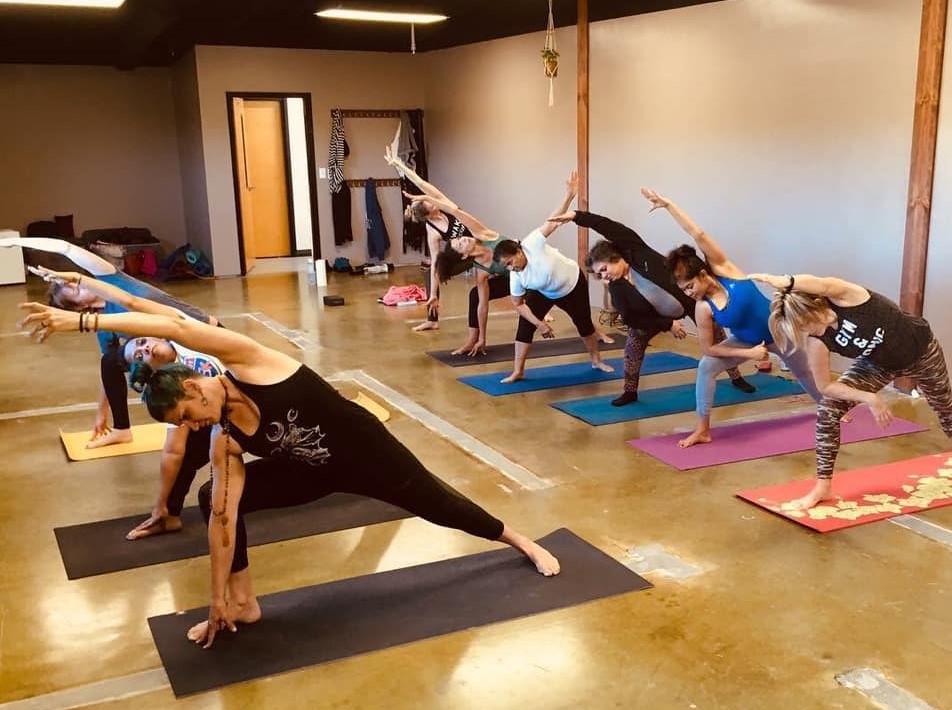 Schedule:
Download our Mindy Body app on your mobile device to get the latest fitness schedules.  The app is called NOMAD Fitness!
Yoga Basics
A yoga class for those newer to yoga or those wanting a basic flow class.  This class introduces foundational yoga postures, teaches you how to breathe and helps you feel more comfortable in the yoga practice.
Yoga (Suitable for Beginners)
Yoga links breath with movement to build strength, fluidity and flexibility. Classes are purposefully sequenced to be accessible for beginners, with modifications for students who are ready for more challenge. Each class is a balanced blend of core work, inversions, sun salutations, balancing postures, and restorative counter postures.  This class is great for beginners.
Yoga (Deep Stretch)
Relax and find deep muscle release in this slower paced class.  Poses are held long enough to allow gravity time to work.  Designed to stretch, open and release the entire body, Deep Stretch is ideal for athletes and anyone who suffers from tight muscles and stiffness.  This class is great for beginners.
Power Yoga
Power Yoga is a vigorous, full body workout designed to work and stimulate every muscle, joint and tissue of the body.  This class will help you build strength and endurance with an emphasis on utilizing core strength to transition between postures with control. Classes are taught at a faster pace with less instruction and may not be suitable for beginners.